UKEMS Fellow: Steve Dean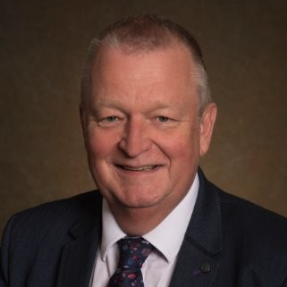 UKEMS is delighted to announce that Steve Dean has been recognised for his outstanding service to environmental mutagenesis through the conferment of the title of UKEMS Fellow.
Steve has been involved with UKEMS since completing his PhD with Margaret Fox at the Paterson in the early eighties. He had postdocs at Georgetown University then at the MRC Cell Mutation Unit in Brighton before joining Microtest, his first foray into regulatory genetic toxicology. When Hazleton (Covance) bought the Company, Steve progressed to becoming Head of Molecular Toxicology then Head of Toxicology Operations and has spent his entire career in senior management and commercial positions in the non-clinical CRO sector. Throughout his career he has been a member of UKEMS and has served on the committee as an Ordinary member, Secretary then President of UKEMS, as rapporteur for IWGT working parties for both the UDS and transgenic mutation assays and has been a COM committee member for the past few years. Most recently he re-joined the committee as an ordinary member and led the organisation of the 2020 UKEMS annual meeting which, unfortunately, could not take place.